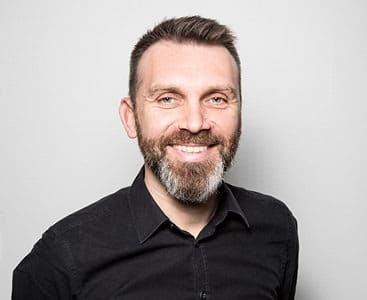 | Company | Position | Country |
| --- | --- | --- |
| Les Bolders | President & Co-Founder | France |
Gaël Guilloux is a searcher in social and health design and has been working on social, health and ageing issues for 10 years.
He has been advising public institutions and organisms, small and large private compagnies for more than 20 years to help them reengage with users needs and expectations through co-design projects.
He was the head director of the Care Design Lab (L'Ecole de design Nantes Atlantique), which he created, from 2014 to 2018  and the head director of the chair of innovation by design in public policies (innovation Design et Action publique innovante).
In 2018, he founded LES BOLDERS to bring more appealing and engaging solutions to elderly people, to motivate them to switch to adapted products and service before losing their autonomy.
He is a member of the Leroy Merlin Source network of searchers, professional  (home, health and autonomy group) and the design expert of the Forum des Livings Labs Santé et Autonomie (Ministère de l'Economie et des finances). He is also a partner of the Project Laboratory of research of the Nîmes University.