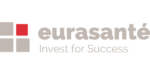 Eurasanté is a non-profit agency engaged in technology transfer and business development of companies and start-ups in Life Sciences sectors in Northern France.
The regional network includes near 1,000 organisations working in the field of Life Sciences, Nutrition and Healthcare.
Eurasanté assists French and foreign companies interested in developing their activities or setting-up a business in Northern France. Eurasanté provides many services such as access to public aids, find offices, administrative formalities, recruitment assistance, market studies, etc.
It also promotes the Eurasanté Bio-business Park, which already hosts 7 hospitals, 4 universities, 7 specialised schools and more than 160 companies.
It benefits from an exceptional location at the heart of Europe (near Paris, London, Brussels, etc.).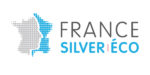 FRANCE SILVER ÉCO exists since 2009 at the initiative of the Economy, Finances and Employment Ministry with the Health Ministry support. The association represents the unifying actor of the healthy ageing sector. It gathers and animates the national ecosystem.
Its ambitions are to facilitate the innovative industry development and a qualitative economy in the healthy ageing sector, to settle a references portfolio for the prevention of the dependence in France and finaly to sustain the professionalisation of the public purchases department and develop the innovative public purchase strategies.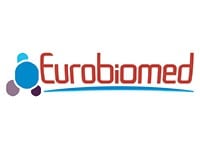 Founded in 2009, Eurobiomed tops European rankings in all stages of innovation: education, basic, translational and clinical research, technological innovation centers, start-ups and industrial success stories. Together, the 270 Eurobiomed members are a driving force in regional development and offers solutions for businesses and research organisations in the health sector to help them innovate, finance, develop and achieve their strategic and business objectives.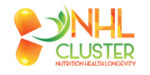 The Nutrition Health Longevity (NHL) Cluster is the only French cluster to combine Nutrition, Biotechnology and Health. Its objective is to gather and support players from the health and food sectors in designing, developing and financing the products and processes of the future.
It identifies opportunities: technology, market, product, financial aid. It facilitates exchange between potential and existing members and contributes to collaborative projects between academia, national and international public research institutions and private companies.
The Cluster focuses on the fields of prevention and treatment of life-style related diseases, such as metabolic and cardiovascular pathologies, neurodegenerative diseases, but also intestinal bowel diseases.
In the Silver Economy and due to life expectancy increase, NHL innovates through 2 axis: nutritional and food innovation for elderly people and diagnostic and therapeutic innovative solutions related to pathologies associated with ageing. For example, NHL cluster works on innovative transdisciplinary strategies to diagnose and treat Alzheimer's disease. Another project is the conception of ready meals specially formulated for seniors…
The cluster's network is composed of more than 100 organisations, including world leader companies in the fields of agro-food, ingredients, nutrition, biotechnology, pharmaceuticals and health, and internationally recognised key opinion leaders and practitioners.
EURASANTÉ ORGANISES 4 ANNUAL EVENTS
3RD EDITION | June 25TH and 26TH, 2019 | Lille, France
700 participants
MEDICAL TECHNOLOGIES, DIAGNOSTICS & DIGITAL HEALTH
6TH EDITION | October 22nd & 23rd, 2019 | Rennes, France
600 participants
FOOD, FEED, NUTRITION & HEALTH
8TH EDITION | December 10TH and 11TH, 2019 | Marseille, France
1,300 participants
BIOTECH & PHARMA
4TH EDITION | January 28TH and 29TH, 2020 | Nice, France
600 participants
HEALTHY AGEING