48H TO FIND THE PERFECT MATCH FOR YOUR SENIOR HEALTH PROJECT
AgeingFit's partenring platform is the most efficient way to identify and connect with potential business, research and financial partners.
The partnering enables AgeingFit's participants to meet each other during 30-minute pre-qualified one-to-one meetings organised upfront the event. Thanks to an online platform create your own profile displaying information on your product and service portfolio and the type of collaborations you are currently looking for.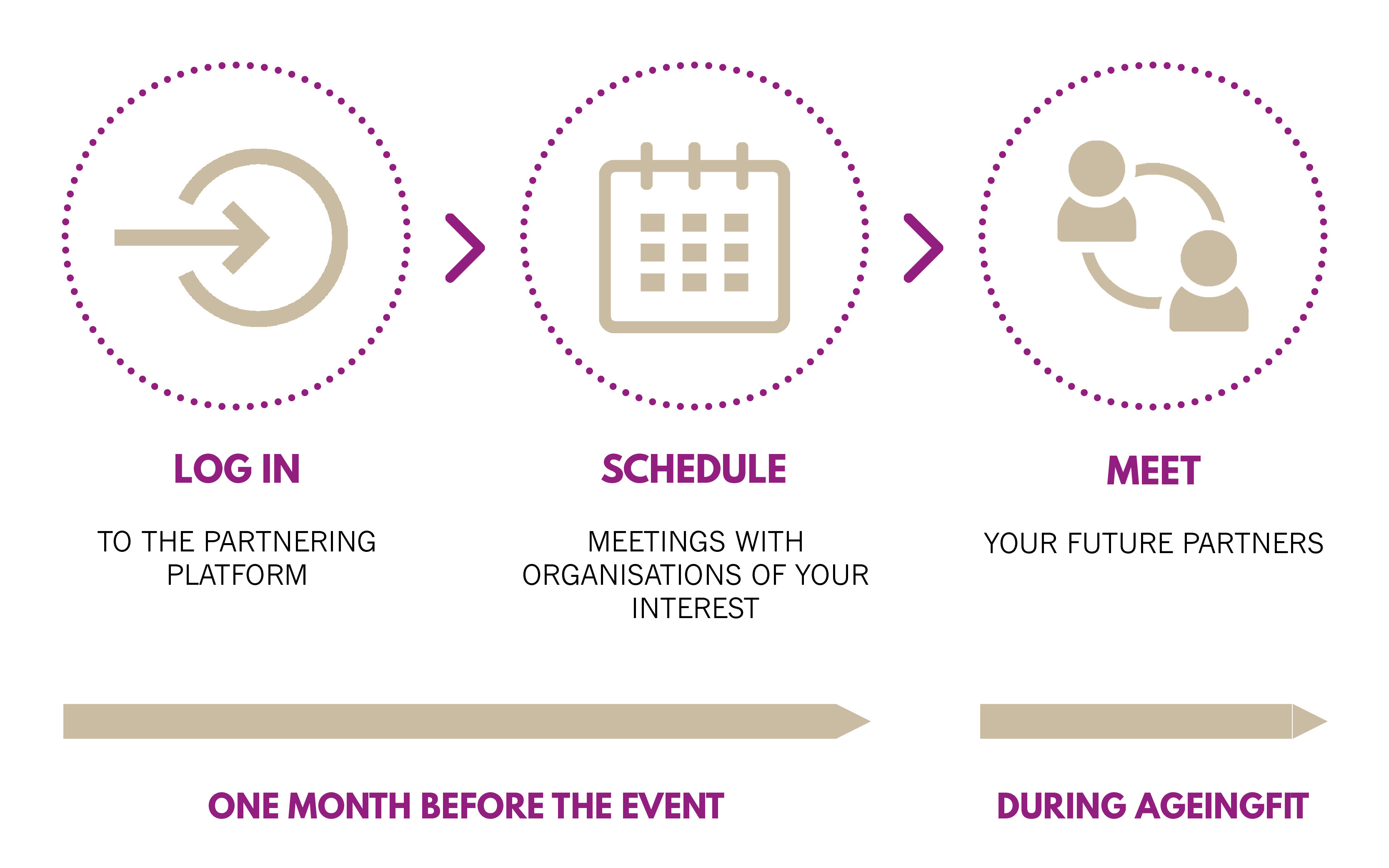 The partneirng platform is an easy, intuitive and flexible tool that enables you to:
Freely manage your agenda: Meetings will be scheduled according to your availabilities
Search and bookmark companies of interest to make follow-up easier
Send requests to meet other delegates, accept or decline requests from other delegates
Let the system schedule a time and place for all your accepted requests
View the individual schedules of your company colleagues
Include colleagues as participants in your one-to-one meetings at any time
Receive notifications of agenda's modifications and new meeting requests through email during the event
Enhance your company visibility: Complete your participant's profile to promote your product and services and to inform the other participants about the type of collaborations you are looking for