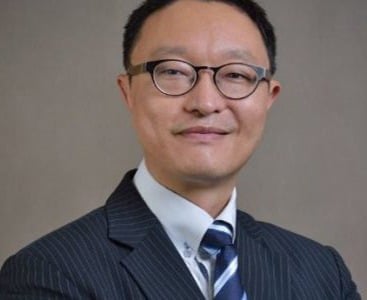 | Company | Position | Country |
| --- | --- | --- |
| HiNounou | CEO | France |
Charles BARK is successful Serial Entrepreneur in France and China. Charles has been awarded with National Master of Entrepreneur twice by 2 Prime Ministers in French Senate in 2005 and 2006 and as best France National Innovative startup by 2 Research Ministers in 2004 and 2005 for his first startup. Chinese Prime Minister Wen Jiabao and France Prime Minister selected Charles BARK to be part of Top 100 France entrepreneurs exchange with Top 100 China Entrepreneurs in 2006.
After a combined 12Y R&D in 4 countries, Charles founded his startup HiNounou. HiNounou is AI Predictive Healthcare Data Platform company that helps Seniors and Chronic Disease Patients to live Longer, Healthier and Happier at home. HiNounou helps the children who live far away from their elderly parent to peace of mind. ( www.hinounou.com )
The holistic home wellness solution includes:
– A Genomic test to evaluate the top 12 Chronic diseases risks susceptibility,
– A suite of medical connected devices to monitor at home 5 dimensions data into a Patient Digital Twin,
– Multiple AI algorithms platform to analyze the data to assess the risks of diabetes, hypertension, cardiovascular and colon cancer,
– A 24/7 telemedicine consultation provided by AXA as well as accident and death insurance provided by PingAn in China, dedicated to seniors up to 100 years old,
– An intelligent Health Data Platform and a Loyalty and Rewards Program powered via utility tokens.
– An intelligent service robot to reduce social loneliness of seniors.
In 2017, HiNounou won Best Innovative Digital Healthcare Startup contest organized by BAYER in China. In 2018, Charles BARK was named by French President Macron as one of the top 3 French entrepreneurs in AI in China. He was invited for a private meeting by President Macron with Research Minister Mrs Frederic Vidal. In 2019, HiNounou won Best Insurtech startup in APAC region by biggest Silicon Vall ey Startup Accelerator Plugandplay.
In 2021, Hinounou has been selected as one of the top 100 Technology Pionneers in the World by the Word Economic Forum.( https://widgets.weforum.org/techpioneers-2021/index.html )
In 2022, HiNounou is World Winner of the Healthy Ageing Innovation Prize from UN/WHO/GCOA at WSIS 2022 ( https://news.hinounou.com/en/winner-un-who-gcoa )
Charles holds 1 patent for his Nounou AI Robot. His Research has been published in IEEE.
He is graduated from Oxford, HEC Paris and UTC. He speaks fluently French (native), english, chinese and korean.
Charles BARK is always happy to share his experience to facilitate Healthy Longevity at home using the best of AI preventive eHealth solutions and reduce digital divide and health inequalities.