Jean-François Delage, Vice President in Innovation & Research, McCain, joined the AgeingFit steering committee 2019!
After graduating from a Chemistry engineer degree in the National Graduate School of Engineering Chemistry of Lille in 1984, Jean-François Delage started off his career by working at Procter & Gamble. From a Department Head to a materials Flow Director in the company, his actions driven for sustainable results lead him to Peaudouce-Molnlycke Health Care Company as a Supply Chain Director in 1994. For more than two years, Jean-François will  look for unconventional solutions to uncover Business opportunities and generate added value proposition customers and consumers all along the entire supply chain.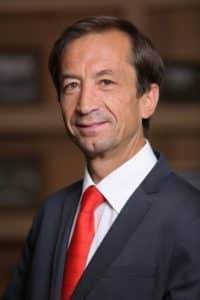 With efficiency & effective execution, Jean-François works hard to deliver against the commitment. That's why, in 1996, the French native is hired by the European Subsidiary of McCain Foods where he will apply his knowledge to the chilled potato business. The people centric supply chain director will soar during a twelve year career in the company. Today as the vice president in innovation and research, he discovers, creates, develops and successfully commercializes potato centric opportunities that brings growth, differentiation and innovation for McCain as an international potato powerhouse.  He designs an innovation process and excellence in execution for successful Go to Market with entrepreneurial leadership as well as to create an innovative climate for McCain.
But his professional expertise isn't the only tool propelling him to the top. Delage is people centric. He teams-up, communicate openly & relentlessly and distills trust. His work shows that he isn't afraid to take risks.
Jean-François Delage is dedicated to bring the best innovation solutions to McCain including nutritional values, one of the challenges of food sector.