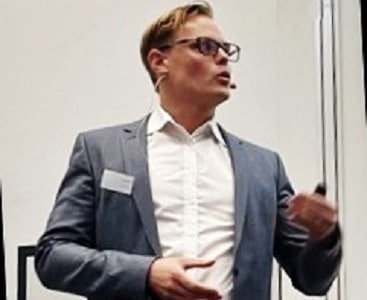 | Company | Position | Country |
| --- | --- | --- |
| terzStiftung | International Affairs & Business Development, Management Board | Swiss |
Stefan T. Kroll is member of the management board of terzStiftung. He holds an MBA from Edinburgh Business School and Master degrees in Public Administration and European Governance from University of Constance and in Public Policy and Social Change from Sciences PO Grenoble after completing his Bachelor degree in European Studies at Maastricht University. Stefan has several years of professional experience in strategic management consulting, market research and international business promotion through former public sector and private consultancy positions. In terzStiftung, Stefan has been involved as a project manager and supervisor in diverse sensitization campaigns and worked on several innovation projects under the umbrella of the Joint AAL programme, with specific interest in older adults' consumer behavior and value-driven product design. The transformation of eco-systems for active ageing and the transition of the care sector are key topics he deals with in daily business. Stefan has been speaker and moderator in various conferences and reviewer in ICT projects related to active ageing.