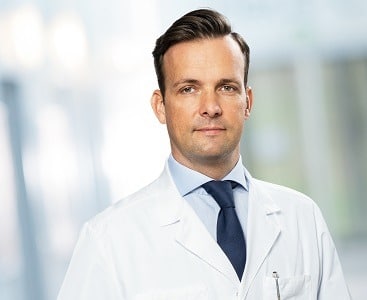 | Company | Position | Country |
| --- | --- | --- |
| Clinic Barmelweid | Chief Medical Officer Geriatric Medicine | Swiss |
Dr. Mathias Schlögl is Chief Medical Officer for Geriatric Medicine of the Clinic Barmelweid, one of the leading clinics for rehabilitation in Switzerland.
After a research fellowship at the National Institutes of Health (NIH) in the USA he earned a master's degree in public health at the Harvard T.H. School of Public Health (MPH), completed a CAS in palliative care and organizational ethics, the Postgraduate College in Geriatrics of the "European Academy for Medicine of Ageing" (EAMA) and an Executive MBA in General Management at the University of St. Gallen (HSG), Switzerland.
His main clinical specialties are delirium, geriatric palliative care and communication with patients, which are also the focus of his research.