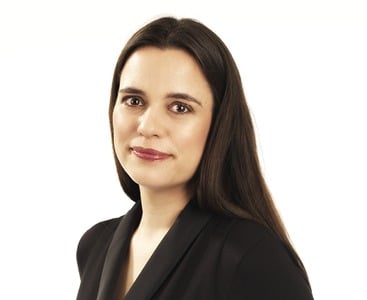 | Company | Position | Country |
| --- | --- | --- |
| Walk with Path | Founder & CEO | United Kingdom |
Lise Pape is the Founder of Walk With Path and in charge of business development, strategy and partnership. Lise holds a BSc in Human Biology from King's College London and a double masters MA/MSc in Innovation Design Engineering from Imperial College London and the Royal College of Art. In addition, Lise has worked in finance for J.P. Morgan, where she held roles in Product Management, Network Management, and was responsible for client and stakeholder relationships internally and externally. She has also worked in advertising for AOL's Advertising.com, where she was a Delivery Manager responsible for the Nordic region. Additionally, Lise has worked as Investment Manager at the Ministry of Foreign Affairs of Denmark at the Royal Danish Embassy in London, where she was responsible for job creation into Denmark within life sciences and clean technologies. 
Lise founded Walk With Path in 2014, based on her developments during Innovation Design Engineering, and her personal experience with Parkinson's suffered by her father. The company launched it's first product in 2017; Path Finder, a visual cueing shoe attachement to help those with Parkinson's. The second product, a haptic feedback insole to improve balance; Path Feel, is in development.