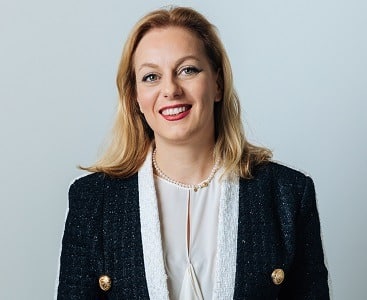 | Company | Position | Country |
| --- | --- | --- |
| The Bartlett Real Estate Institute UCL | Lecturer | United Kingdom |
Evangelia is Lecturer (Assistant Professor) at The Bartlett Real Estate Institute UCL, Program Director of the MSc Healthcare Facilities, and medical architect. She is  Vice-President of the Urban Health Section (EUPHA) and RIBA Chartered Member. She specialises in healthcare facilities, holding a rare PhD on mental health facilities from UCL and a very prestigious Marie Curie H2020 Individual Fellowship. She has been actively involved in policymaking, being Coordinator on D4 Action Group of the European Innovation Partnership on Active and Healthy Ageing (EIP on AHA) of the European Commission (EC). Evangelia has received several international awards for her healthcare architectural projects and her research. She authored the national guidelines for mental health facilities in the community for Greece on behalf of the European Union. Additionally, she authored the books 'Architecture for psychiatric environments and therapeutic spaces' and 'The social invisibility of mental health facilities', is a healthcare architecture editor, reviewer, active member of several professional and scientific associations and TED-MED speaker.