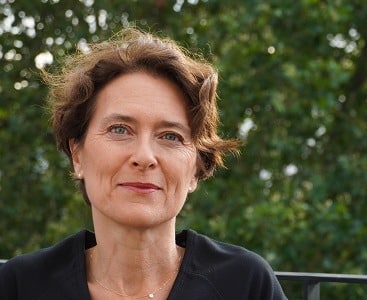 | Company | Position | Country |
| --- | --- | --- |
| Kappa Bioscience AS | Senior Sales Manager | Germany |
Elisabeth De Preter serves as Senior Sales Manager for the Kappa Bioscience Group with responsibility for European markets. Kappa Bioscience is the Norwegian maker of exceptionally pure all-trans menaquinone-7 by patented flower-based organic synthesis. Vitamin K2 MK-7 is an essential fat-soluble vitamin that directs calcium to the right places in the body and avoids harmful calcification.
With over a decade of experience in pharmaceutical and nutraceutical ingredients, bundled with a broad marketing practice, Elisabeth supports food supplement brands from the development of innovative product concepts to successful market launch. Elisabeth is a passionate health and nutrition autodidact and has built up an extensive network of brands, contract manufacturers, nutritional specialists, and strategic partners in the food supplement industry.
As skilled and polyglot keynote speaker Elisabeth entertainingly translates complicated science to easily understandable language. Take the opportunity to join Elisabeth's comprehensive exposition on the topic of Vitamin K2.
Elisabeth holds a master's degree in Communication and Media Studies from Vrije Universiteit Brussel. She has joined Kappa Bioscience Group in 2018.