AWARD CEREMONY AND PRESS CONFERENCE
SILVER SURFER 6.0

Thursday, January 28th, 2021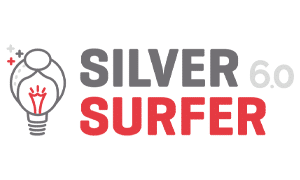 THE 3 WINNERS OF SILVER SURFER 6.0

Launched for the first time in September 2015 by Eurasanté, the SILVER SURFER call for projects is the reference initiative to support health innovation in the Silver Economy with an unchanged ambition: "To encourage companies, start-ups and health professionals to propose innovations in response to the issues of dependency and disability".
With the support of the Hauts-de-France Region, the Nord Department, the European Metropolis of Lille, Carsat Hauts-de-France (pension funds) and Bpifrance, the 6th edition of SILVER SURFER aims to stimulate the ecosystem of associations, companies/start-ups, laboratories and, new for this sixth edition, health professionals from all over France by encouraging them to propose technological and user innovations dedicated to the Silver economy.
The originality of this call for projects is the involvement of end-users and the important impact their opinions have in the final decision: the aim is to ensure that the needs of users are at the focus of the development of tomorrow's products and services.
Each year, the themes proposed to project leaders change. For this sixth edition, the themes were
Home ;
Support for carers ;
Maintaining autonomy ;
Health pathways
The call for projects is now open on a national level (applicants from outside the Hauts-de-France region were thus able to participate under conditions of future establishment in the Hauts-de-France region).
A Selection Committee made up of experts and institutional partners selected seven projects in favour of better ageing and personal autonomy from among the twenty or so applications received to take part in the second phase of the call for projects.
The Final Selection Committee was held on 14 January 2021 to select three winners who will benefit respectively :
 Support from Bpi France for the industrialisation of the proof of concept
Setting up proof-of-concept tests to evaluate ergonomics and usage
Consulting support to the structuring of the project
An exhibition in our HIPA showroom with financial support
Support for applications to the VIVA Lab pole of La Carsat
The 3 final winners have been announced at the award ceremony and press conference with Eurasanté management and the funding partners of this initiative, on January 28th, by videoconference at the AgeingFit exhibition.
THE 7 SHORTLISTED PROJECTS:

AMBUDOK, the mobile medical teleconsultation solution
Dr Geloen, saturation detection device for urinary protection for elderly
HUMANITEAM, mediation and innovation workshops in nursing homes
MORPHEE +, the innovative fall detection solution without sensors or wristband
Payelo, the secure payment card for carers
Speech2Sense, the intelligent voice note-taking application
Wello, the platform of mutual help and sharing for older people and carers
THE 2020 STEERING COMMITTEE:
Institutions and funders: