AgeingFit is sponsored by organisations from across the Healthy Ageing sector, reflecting the breadth of the event's content, participants and partners.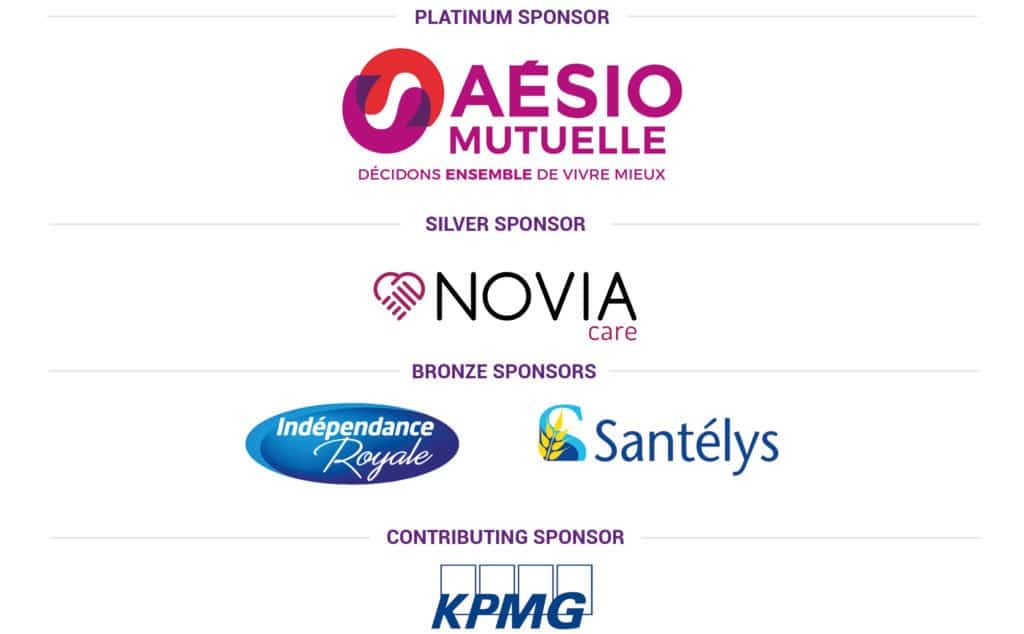 With its values of solidarity, its national territorial anchorage and its resolutely mutualist DNA, AÉSIO Mutuelle supports its members by offering them comprehensive insurance and service solutions to enable them to live better every day, throughout their lives. In order to meet the challenges of today's society, particularly that of ageing, AÉSIO Mutuelle and AÉSIO Santé are innovating and experimenting with new solutions – development of e-health, exploration of the new possibilities offered by artificial intelligence – to better identify and prevent frailty.
NOVIAcare, a patented solution from the PHARMAGEST Group, monitors the safety of elderly people at home. It allows the daily evaluation of indicators of good health: food, sleep, activity… Sensors analyze daily life and alert the call center or a loved one in the event of an anomaly or unexpected event.
Thanks to the dedicated mobile apps, relatives receive follow-up reports enabling them to watch over their elders remotely.
The Indépendance Royale Group specialises in home improvements for older adults. Indépendance Royale responds to the wishes of the majority of our fellow citizens: to age at home as long as possible. We design, distribute and install equipment to help people stay in their homes: walk-in showers, stair lifts, ergonomic bedding, lift chairs, etc. Indépendance Royale is heavily involved in the French Silver Economy.
Santelys is a non-profit establishment focusing on home healthcare and on training of tomorrow's healthcare professionals. Coordination, prevention, education, hospitalization, care, technologies … Santelys's ambition is to find a solution for the patients to stay at home, whatever their age, level of dependence and health status. Santelys also conducts research through its Research, Studies, Evaluations, Valuation, Innovation (REEVI) unit.
2022 Institutional partners