AgeingFit is sponsored by organisations from across the Healthy Ageing sector, reflecting the breadth of the event's content, participants and partners.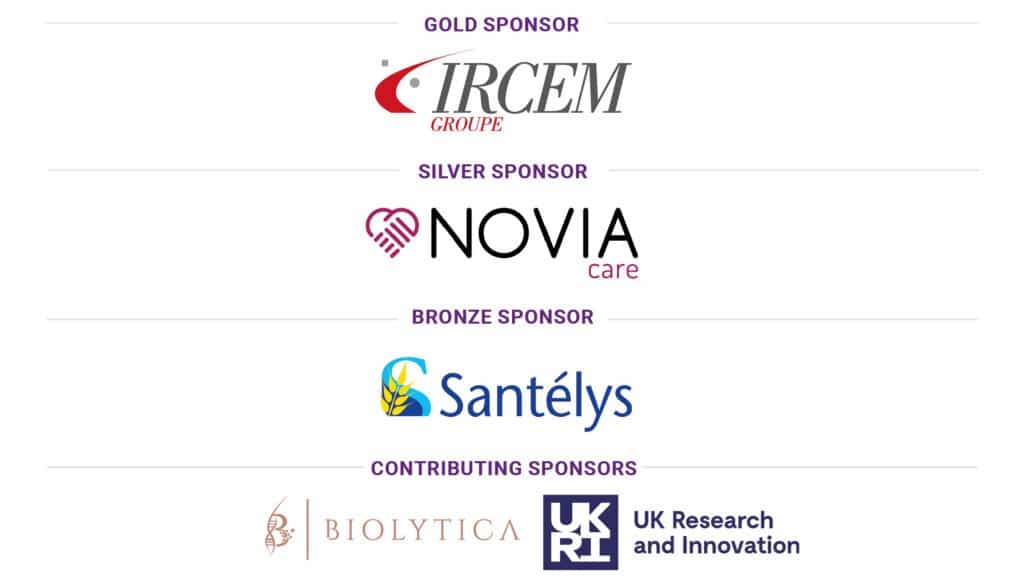 For 50 years, IRCEM has provided social protection dedicated to direct home employment. Its mission is to protect from the risks of life more than 1.2 million childminders and domestic workers and the 800,000 retirees in the sector.
Personal and household services (PHS) are directly affected by changes and societal challenges such as the aging of the population, disability or digital inclusion. IRCEM places social innovation in the strategy of its institutions and its corporate foundation to provide appropriate responses to its clients. Its DNA: lead and join innovative projects combining health, social and new technologies.
As a main partner of the Eurasanté incubator, IRCEM supports promising French start-ups in the fields of primary and secondary prevention but also in curative projects.
NOVIAcare, a patented solution from the EQUASENS Group, monitors the safety of elderly people at home. It allows the daily evaluation of indicators of good health: food, sleep, activity… Sensors analyze daily life and alert the call center or a loved one in the event of an anomaly or unexpected event.
Thanks to the dedicated mobile apps, relatives receive follow-up reports enabling them to watch over their elders remotely.
Santelys is a non-profit establishment focusing on home healthcare and on training of tomorrow's healthcare professionals. Coordination, prevention, education, hospitalization, care, technologies … Santelys's ambition is to find a solution for the patients to stay at home, whatever their age, level of dependence and health status. Santelys also conducts research through its Research, Studies, Evaluations, Valuation, Innovation (REEVI) unit.
Biolytica | NEXUS: Groundbreaking platform that combines and contextualises Genomics, Pharmacogenomics, Epigenetics, Biomarkers, Wearable Device Data, Lifestyle and Nutrition. Using the power of big data, it provides solutions for health and longevity institutes, clinics, and its Biolytica AIME programs.
Biolytica | AIME: Based on your unique data points, our team of clinicians, longevity physicians, health coaches, sleep experts create your personalised journey to greater healthspan and longevity.
The Healthy Ageing Challenge from UK Research and Innovation (UKRI) aims to enable people to remain active, productive, independent and socially connected across generations for as long as possible. The Challenge has harnessed the very best of the UK's creative talent, along with a strong focus on co-design, to help businesses, including social enterprises, develop innovations with potential to be adopted at scale.
2023 Institutional partners