Discover the speakers of the plenary session!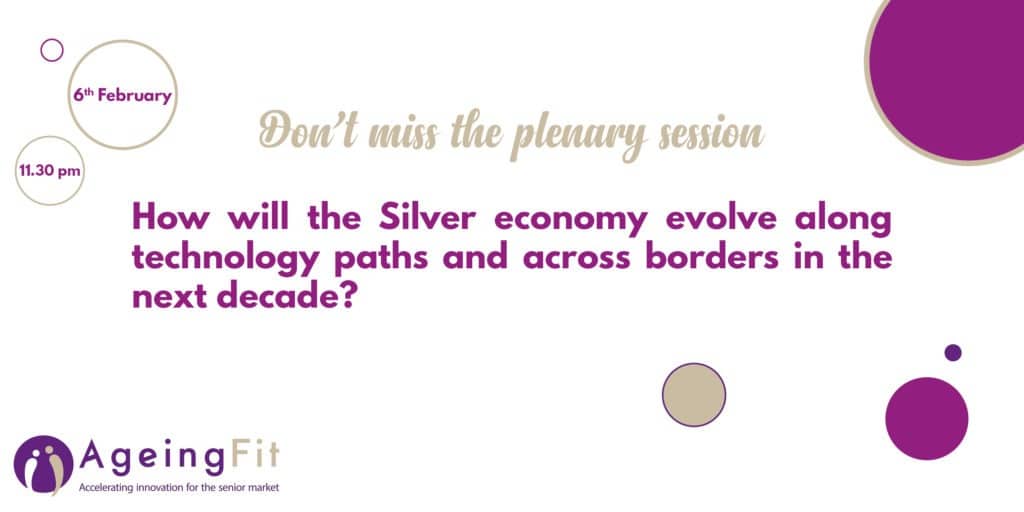 The Silver economy covers many products and services using technologies (home automation, sensors, connected objects…) to cover the needs and demands of seniors over 50.
The sector deals with the heterogeneous and difference of consumption between working retirees and dependent older people and evolves within a complex financing ecosystem that does not facilitate a clear definition of the sector stakeholders relationships.
Can we predict that the Silver economy will become a fully-fledged sector of activity where companies currently involved, would feel included, despite the diversity of their activities?
What are the current initiatives to make the Silver economy a clearly established economic and industrial sector?
What will be the future initiatives to make this sector clearly economic and industrial?
That is a subject as delicate as it is interesting, that we will be happy to debate with the plenary session dream team on 6th February from 11.30 am to 1.00 pm.
Moderator: Astrid Stuckelberger, President, Geneva International Network on Ageing (CH)
Alain Legros, General Manager, Balder SPRL (BE)
Jean-Michel Lheureux, Director Statistics and Methods, AViQ (BE)
Peter Varnai, Principal Health and Life Sciences, Technopolis Group (UK)
Ian Spero, Founder, Agile Ageing Alliance (UK)
Riyad Karim, Business Development Manager, Lancaster Hammond (UK)
Ashok Ganesh, Director of Innovation, CEN-CENELEC (BE)
Can't wait to attend the session? So can't we!
Be sure to join us 6th February from 11.30 am to 1.00 pm in Nice.
Check out the whole programme and the agenda!