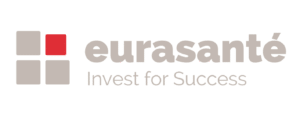 Eurasanté is a technology transfer tool, an incubator, an accelerator and a cluster manager in the Health field in Northern France. Eurasanté assists French and foreign companies, entrepreneurs, scientists and clinicians with their innovation and development projects. The region includes over 1,000 healthcare companies with 32,000 employees in this sector. Eurasanté also promotes and develops the Eurasanté bio-business Park which hosts 7 hospitals, 4 universities, 7 specialised schools, 170 companies and 50 laboratories within a European-wide scientific and medical site. Eurasanté also organises four international healthcare-related partnering events that aim to increase and improve interaction between academia and industry: AgeingFit (Healthy Ageing), BioFIT (Life Sciences), MedFIT (MedTech, Diagnostic, Digital Health) and NutrEvent (Food, Feed, Nutrition, Health).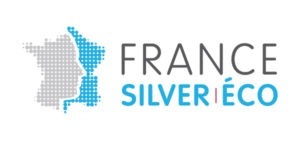 FRANCE SILVER ÉCO exists since 2009 at the initiative of the Economy, Finances and Employment Ministry with the Health Ministry support. The association represents the unifying actor of the healthy ageing sector. It gathers and animates the national ecosystem.
Its ambitions are to facilitate the innovative industry development and a qualitative economy in the healthy ageing sector, to settle a references portfolio for the prevention of the dependence in France and finaly to sustain the professionalisation of the public purchases department and develop the innovative public purchase strategies.

Founded in 2009, Eurobiomed tops European rankings in all stages of innovation: education, basic, translational and clinical research, technological innovation centers, start-ups and industrial success stories. Together, the +420 Eurobiomed members are a driving force in regional development and offers solutions for businesses and research organisations in the health sector to help them innovate, finance, develop and achieve their strategic and business objectives.
Healthcare-related partnering events initiated by Eurasanté: