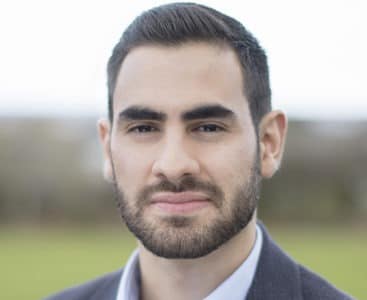 | Company | Position | Country |
| --- | --- | --- |
| University of Plymouth | Research Fellow in Human Robot Interaction | United Kingdom |
Gabriel is a Mechatronic Engineer and former entrepreneur, now working on the development of innovation ecosystems for the assistive robotic market through the creation of industry‐wide platforms. Working as a Healthcare Innovation Researcher, he has been supporting Regional Development projects to grow the eHealth market in the South West of England.
He is part of the Interreg EU project, AGE'IN, developing solutions to enable seniors to improve their quality of life and stay at home longer through the use of cutting-edge technology.
Also, he has been supporting health tech SMEs product development by providing access to state-of-the-art technology, UX and UI evaluation services, development of pilots and demonstration of prototypes with lead users.
Moreover, through his healthcare entrepreneurial program; EPICStart, an initiative from the EPIC project, he supported more than fifty students from Plymouth University, helping them set up their companies, define their business models, access funding opportunities and providing technical feedback during the initial prototyping stage.
To get access to the speaker's presentation, please contact us