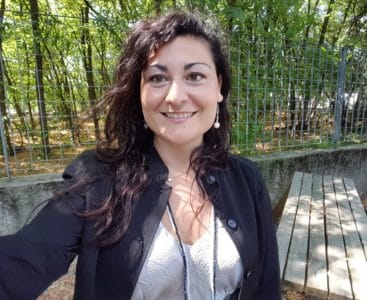 | Company | Position | Country |
| --- | --- | --- |
| Korian Italia | Open Innovation Manager | Italy |
Francesca is the Open Innovation Manager of Korian (Italy), the European leader of services for elderly and vulnerable people. With an eye on Korian's customers' needs and one on the opportunities and innovative solutions coming from external research and the market, Francesca is in charge of the innovation process. On a day-to-day basis, she assesses new technologies and services that have the potential to improve the quality of life of the elderly in assisted-living facilities for seniors and of those living in nursing homes.
With a background in Electrical engineering and a PhD in "Regional Institutions, Administration and Policies" (IAPR) with a thesis on Organization of Knowledge Transfer Offices in Higher Education, Francesca has worked as Technology Transfer Manager for various universities and as an advisor for entrepreneurs specialized in the definition of new business models for disruptive innovations. She has extensive experience in the evaluation of new technologies applied to products and services and all aspects related to knowledge transfer activities.