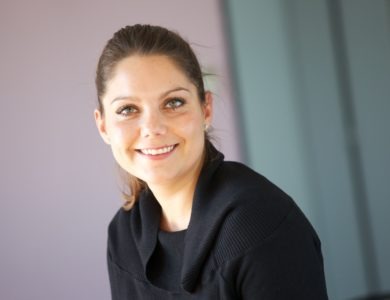 | Company | Position | Nationality |
| --- | --- | --- |
| Eurobiomed | General Manager | France |
Emilie Royere is the director of Eurobiomed, one of the leading Biocluster in france, since 2010 and was previously the general secretary (from 2008 to 2010).
Eurobiomed is a growing cluster in Europe covering a large network of industries, public laboratories and others actors working on the Life sciences in south of france. Eurobiomed represents more than 200 members. Since 2006, Eurobiomed has supported the development and funding of 103 R&D projects. Eurobiomed has also initiated in 2009 a dedicated working group, Euromediag, which concentrate on personalized medicine and medical diagnosis activities. Euromediag, with Biowin have initiated the European Diagnostic Cluster Alliance that gather 9 bioregions in Europe.
Before joining Eurobiomed, Emilie Royere has launched the first cluster in south in france and worked in the Chamber of Commerce in Marseille.
She holds a degree in European law from Aix Marseille University, France and worked during this period of time on the supervision of research in Europe and bioethical issues.