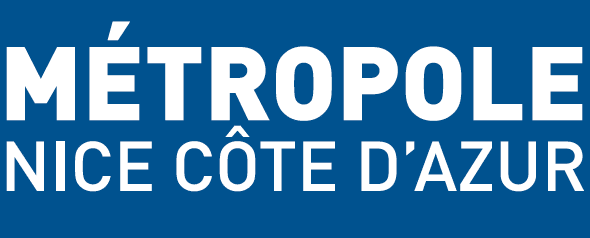 Visiting tour of Care Centers, Research Institutions, Living Lab and New economic development Area before AgeingFit
JANUARY 27th, 2020
Please tick the box of activities that interest you. We will try to accommodate a visit to your preferences, and we will confirm the detailed schedule of the visit 1 week before the event.
CARE CENTERS & RESEARCH
Institut Claude Pompidou : AGEING (1H30)                                                     
CMRR: The Memory of Resources and Research Centers (CMRR) are part of the action program for people suffering from Alzheimer's disease or related pathologies.The proposed care consists of consultations and day hospitalizations for the diagnosis, the follow-up and the management (medical treatments and non-medicinal treatments) as well as the participation in therapeutic tests on the new treatments.CoBTeK-Lab (Cognition Behavior Technology) of the Côte d'Azur University was created in partnership with INRIA. CoBTeK aims to develop research on the use of information and communication technologies for the prevention, diagnosis and treatment of neuropsychiatric and neuro-developmental pathologies. The center of CoBTeK is located at the Institut Claude Pompidou. CoBTeK lab belongs to the Federation Research Intervention in Health (FRIS) of the University Côte d'Azur. http://univ-cotedazur.fr/laboratories/cobtek#.Xdz0hq9Cepp

IRCAN : CANCER (1H30)
Aging is usually perceived as a process that results from the combined influence of constitutional or so-called « genetic » factors, life-style associated factors and external events. Understanding these multiple interconnections requires synergy between many areas of molecular, cellular or biomedical experimental biology or biology, more dedicated to the study of aging and age-related diseases such as cancer. To this goal, the Institute for Research on Cancer and Aging Nice (IRCAN UMR7284, U1081) was created on January 1st, 2012, by the University of Nice Sophia Antipolis (UNS), the National Institute for Health and Medical Research (Inserm), and the National Center for Scientific Research (CNRS). The IRCAN was established to develop a strong research center focusing on cancer and aging, in the Medical School of Nice and in partnership with the cancer "Center Antoine Lacassagne" (CAL) and the Nice University Hospital (CHUN) https://ircan.org/en/about-the-ircan/presentation

Centre Antoine Lacassagne : CANCER (1H30)
The Antoine Lacassagne Center is one of the 18 French Centers for the Fight against Cancer, grouped within UNICANCER, which federates a group strategy.
Founded in 1961, the Antoine Lacassagne Center provides care (prevention, screening, treatment and reintegration), research (clinical, transfer and basic) and teaching (university and postgraduate). The Antoine Lacassagne Center supports all types of cancer and welcomes approximately 6,100 patients a year.
A private non-profit health facility recognized as being in the public interest (the ESPIC status – private health establishment of collective interest), the Center is headed by a doctor, general manager, and a deputy director-general who constitute the team. In addition to its care activities (surgery, radiotherapy and medical treatments), the Antoine Lacassagne Center has a strong teaching, training and research activity with three certified teams and a CNRS unit. https://www.centreantoinelacassagne.org/en/

Institut Méditerannéen de Protonthérapie (IMPT) : CANCER (1H30)
The Centre Antoine Lacassagne is one of the few institutions in Europe to have all the radiotherapy techniques from 50 KV to protons through brachytherapy, stereotactic radiotherapy (cranial and extra-cranial) robotized (Cyberknife), helical radiotherapy (Tomotherapy), image guided IMRT with dynamic arctherapy. The proton Mediterranean Institute hosts two treatment systems:
The Proteus®One, a new proton therapy equipment 235 MeV (High Energy), commissioned in June 2016
The Medicyc,proton therapy system 65 MeV (low energy), for the treatment of ocular tumors, commissioned in June 1991.
In addition to the activities at the leading edge of technology, numerous clinical research activities, research and development in medical physics are made and are making the Mediterranean Institute of Protontherapy a platform integrating a true vision of medical research. https://www.protontherapie.fr/en/
RESEARCH CENTERS :
IPMC : BIOLOGY (1H30)
Founded in 1989, IPMC is a multi-thematic research centre in biology at the CNRS and the Université Côte d'Azur (UCA). It benefits from its location on the exceptional site of Sophia Antipolis, Europe's leading technology park: 2,500 companies, 10,000 students and researchers, and the presence of the main French research institutions in the field of biological sciences. The 19 international research teams take advantage of state-of-the-art equipment and high level of expertise in molecular & cellular biology, imaging, cytometry, electrophysiology, functional genomics and integrative biology.
EHEALTH LIVING LAB (1H30):
Tour of the 27 Delvalle http://delvalle.nicecotedazur.org/,a living lab including an apartment of demonstration and simulation for ageing at home, demonstration of projects, and innovative startups.
EPA – TOUR OF NEW ECONOMIC DEVELOPMENT AREA (2H)
A 2 hours tour of NICE MERIDIA and the new development area around the airport with large projects overviews, the future CAMPUS, exposition center, new eco-friendly buildings, etc…
http://www.ecovallee-cotedazur.com/
STARTUPS WITH INNOVATIVE SOLUTIONS IN HEALTH AND SILVER ECONOMY SECTORS (1H30)
Synchronext: is working on algorithms research to generate alerts for general practitioners in order to predict and prevent hospitalization. It is based on the analysis of PRIMEGE database, a national database with 400,000 consultations, 700 000 biological reports, 64 000 patients. https://www.youtube.com/watch?v=dO5t9zDMmh8&feature=youtu.be
Nively has developed an intelligent monitoring system for senior citizens in healthcare institutions. A 3D sensor associated with a mobile application can detect unusual situations and send an alert to care givers. Nively has been acquired by the Waldner Group, an Italian distributor of medical instruments. http://www.nively.com/en/
Exactcure Inappropriate medical treatments sometimes cause side effects that lead to 20,000 deaths and cost the public healthcare system about €10 billion per year in France alone. ExactCure's proposed solution to this problem lies in personalized medicine. Our Digital Twin simulates in-silico the efficacy and interactions of drugs in the body of a patient based on his/her personal characteristics. It helps him/her to avoid under-doses, overdoses and drugs interactions. This non-intrusive solution minimizes the risks of the therapy and can send alerts to the caregivers and health professionals whenever necessary. It comes as an App for the patient's everyday life, and as a web-based dashboard for the health professional. ​ https://www.exactcure.com/ +> will be exposing at AGEING FIT
MyAutonomie Created in 2016, myautonomy responds to the major health, political, social and societal challenge of home care for vulnerable people in France. Myautonomy is above all an innovation that helps support and reassures vulnerable people as well as caregivers.The  goal is to provide the visibility expected by the general public about existing solutions and create the link with home care professionals.Myautonomie.com centralizes, references, compares and values ​​the quality of offers and providers while providing advice and information.It is a digital tool that identifies the needs of the user and proposes the appropriate solutions.https://www.myautonomie.com
Therapixel: The company began life by developing Fluid, medical imaging software used in operating theatres that is controlled remotely using motion sensors. This tool allows surgeons to consult x-rays and to navigate within the interface remotely using gestures. This prevents their gloves from being contaminated by computing equipment and saves time in accessing medical images needed during the procedure. In 2017 the start-up won the DREAM Digital Mammography Challenge, an international competition that pits almost 1,200 research teams against each other as they attempt to devise algorithms for use in mammogram diagnostic assistance. What made this such a challenging undertaking was the vast quantity of data to be processed (640,000 anonymous digital mammogram images, taken from more than 86,000 patients) coupled with extremely limited computing resources (14 days in the Amazon cloud).
Since then, its algorithm has been further refined to interpret mammograms, enabling highly reliable breast cancer detection at first reading. The product, MammoScreen is currently in progress of completing the clinical and regulatory requirements for market access. www.therapixel.com

REGISTRATION