We are very honoured to count Santélys among the Sponsors of AgeingFit 2019!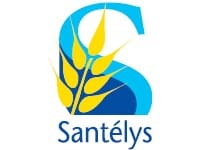 Santélys is an association of public utility specializing in home health and training, operating in the Hauts-de-France region.
The multidisciplinary teams and the interactivity between all the activities of Santélys allow the global, technical, paramedical, dietary, psychological, social and administrative management of patients.
Join one of the key AgeingFit 2019 sponsors to have the opportunity to:
Associate your image to the main business convention for the healthy ageing sector
Reassert your corporate focus on innovation in the senior market

Bring out your ideas and products

to the key players of innovation in the 50+ market

Enhance your visibility

at an international scale and get identified as a key innovative actor