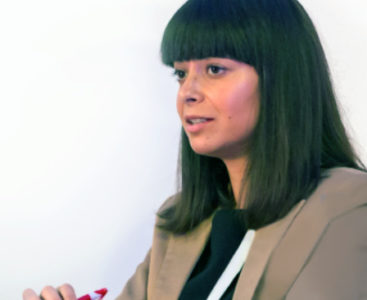 | Company | Position | Country |
| --- | --- | --- |
| Caritas Coimbra | Project Manager | Portugal |
Ana Jegundo is project manager at the Innovation Department of Caritas Coimbra. She is Horizon2020 GrowMeUp project member and stand-in coordinator of European Innovation Partnership on Active and Healthy Ageing – group D4 "Age-friendly buildings, cities and environments". She has been involved in several projects and initiatives to assess ICT for Active and Healthy Ageing by the end users, doing also some scientific research. Caritas Coimbra is a non-profit organisation with 90 centres, 1.000 workers and 150 volunteers that supports around 25.000 people/year in the following areas: Education; Health; Social Support; Family and Community; Children and Youth at Risk; Elderly; HIV/AIDS; Addiction; Homelessness; Community Intervention; Training; Summer camps and Social Tourism.